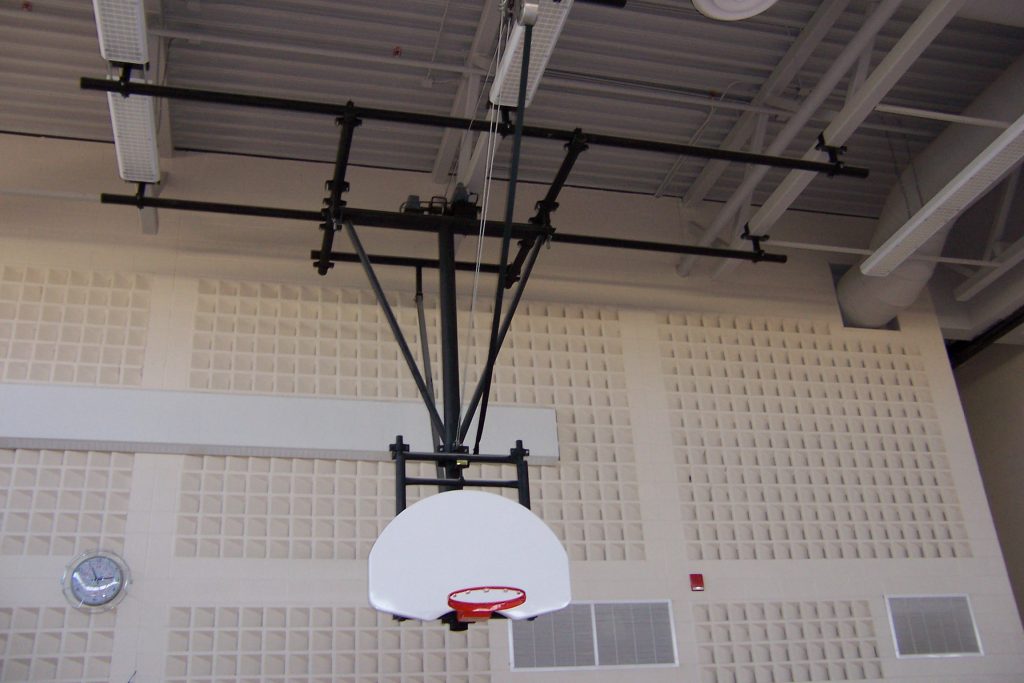 Ceiling Hung Single Mast
The Single Mast Style Basketball Backstop is engineered to meet the latest regulations of basketball. The centre mast is fabricated from 5″ diameter heavy wall steel tubing, reinforced with 2 3/8″ diagonal sway braces. All stress applied to the goal is transferred to the centre mast reducing Glass Board fatigue. The support hangers are offset from centre, utilizing the weight of the unit to lock the backstop into playing position.
Model WS300 shall be suspended from two horizontal pipes attached to roof structure by heavy duty clamps. Necessary bridging to be supplied and installed by structural contractor. The WS300 Backstop is used where style is important. Supplied complete with regulation backboard, goal, anti-whip net, electric winch and fall arrest safety strap.