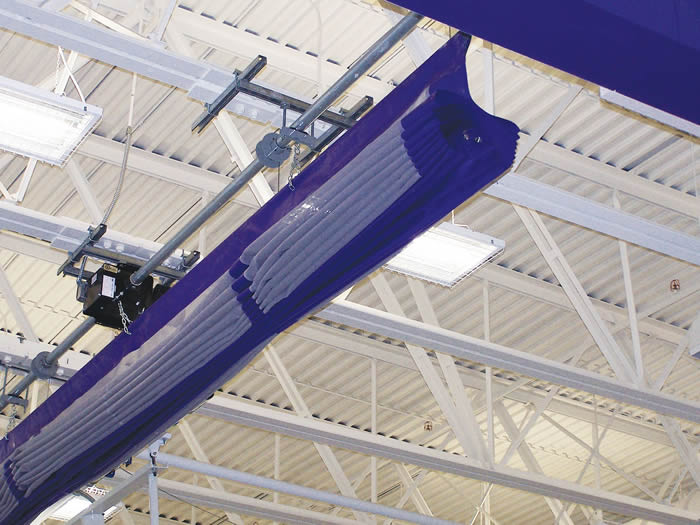 The most versatile and robust curtain in the industry. This curtain uses hoist cables which are weaved through grommets and are attached to the bottom batten. Hoist cables simply roll on the driveline, causing the curtain to fold neatly towards the ceiling in an accordion style fashion.
Most durable, longest lasting curtain in the industry
Easiest retractable curtain to install
Compact fold to maximize clear height
Call for freight quote.